25th FIC (Food Ingredients China) Held in Guangzhou
---
From August 16 to 18, we participated the 25th FIC (Food Ingredients China) in Guangzhou.
During the exhibition, the technical and sales team of Boli Bioproducts answered the visitors' questions regarding the superior performance and the best use of our enzyme products in detail.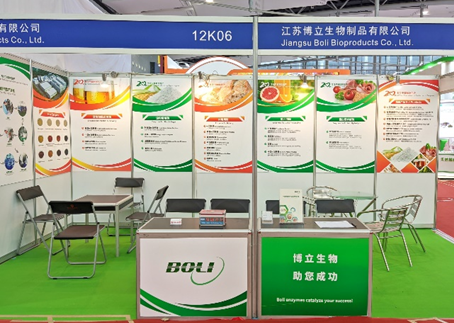 As a leading manufacturer of biological enzyme preparation in China, Jiangsu Boli Bioproducts Co., Ltd. has the first-class biological fermentation, extraction and refining technology; and the quality management system is in line with the international advanced level. Boli brand enzymes have been widely recognized and warmly welcomed by customers at home and abroad because of the stable and reliable quality, especially in food industries such as alcohol, starch sugar, baking, fruit juice, protein hydrolysis, etc.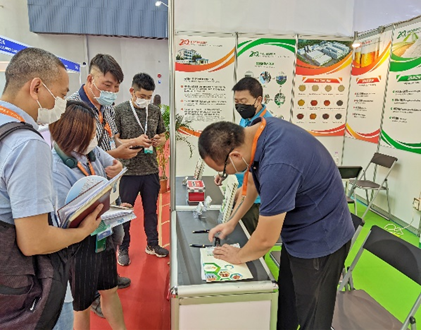 In the future, we will try our best to offer more desirable enzyme products to serve the food industry and to satisfy customer needs continuously.
We look forward to meeting you again at FIC next time!